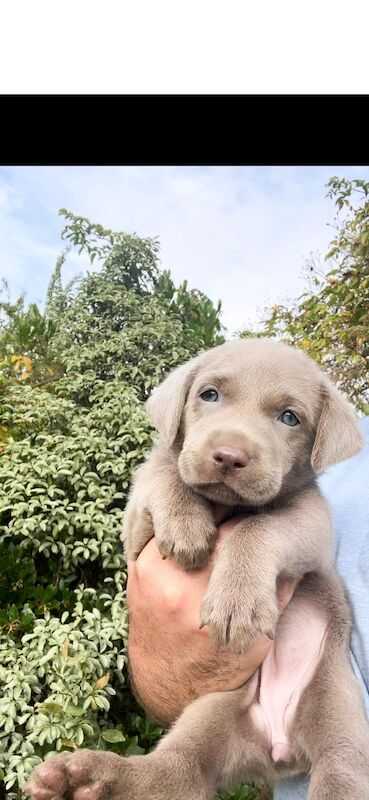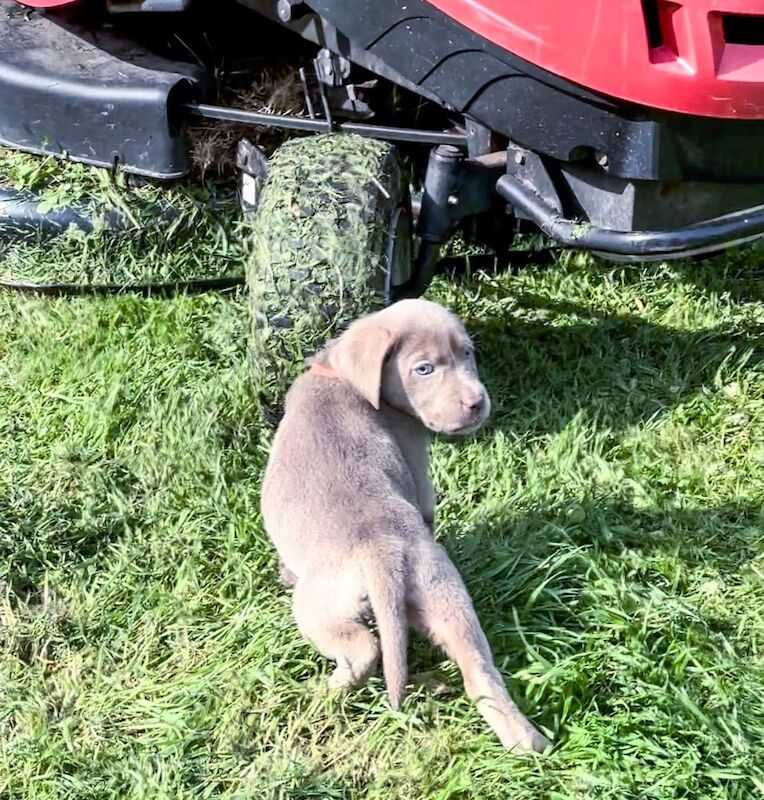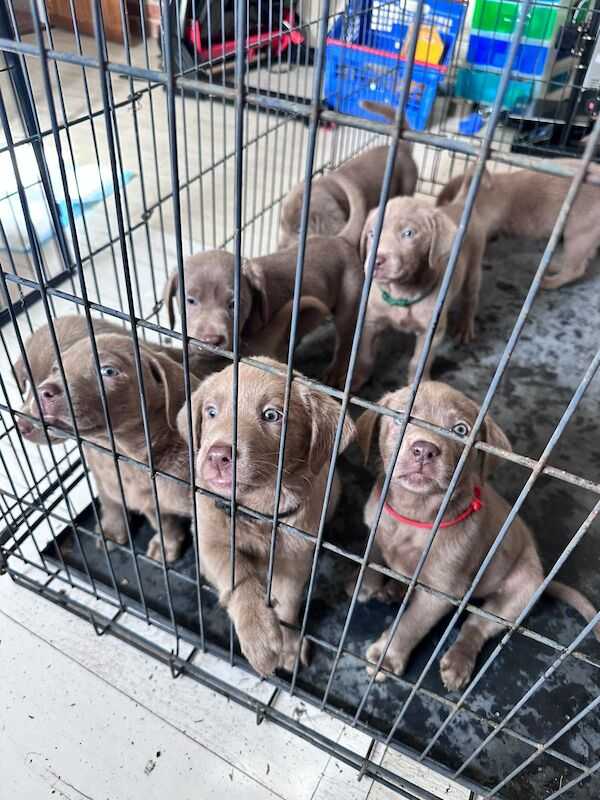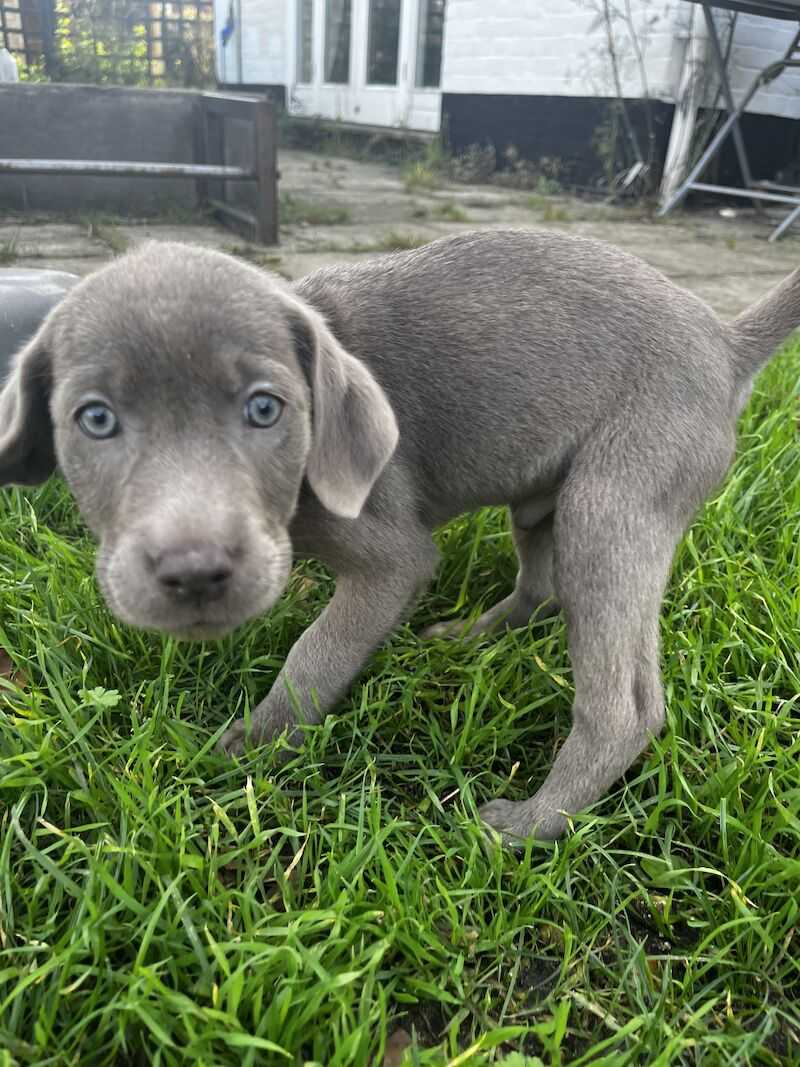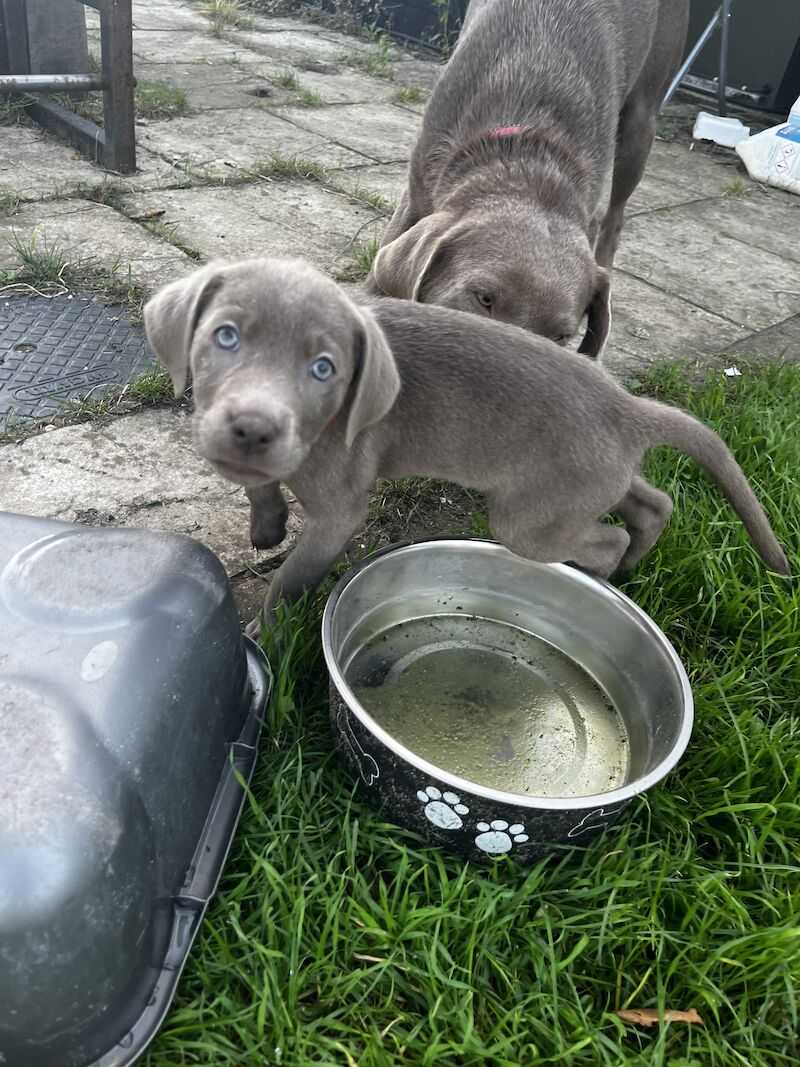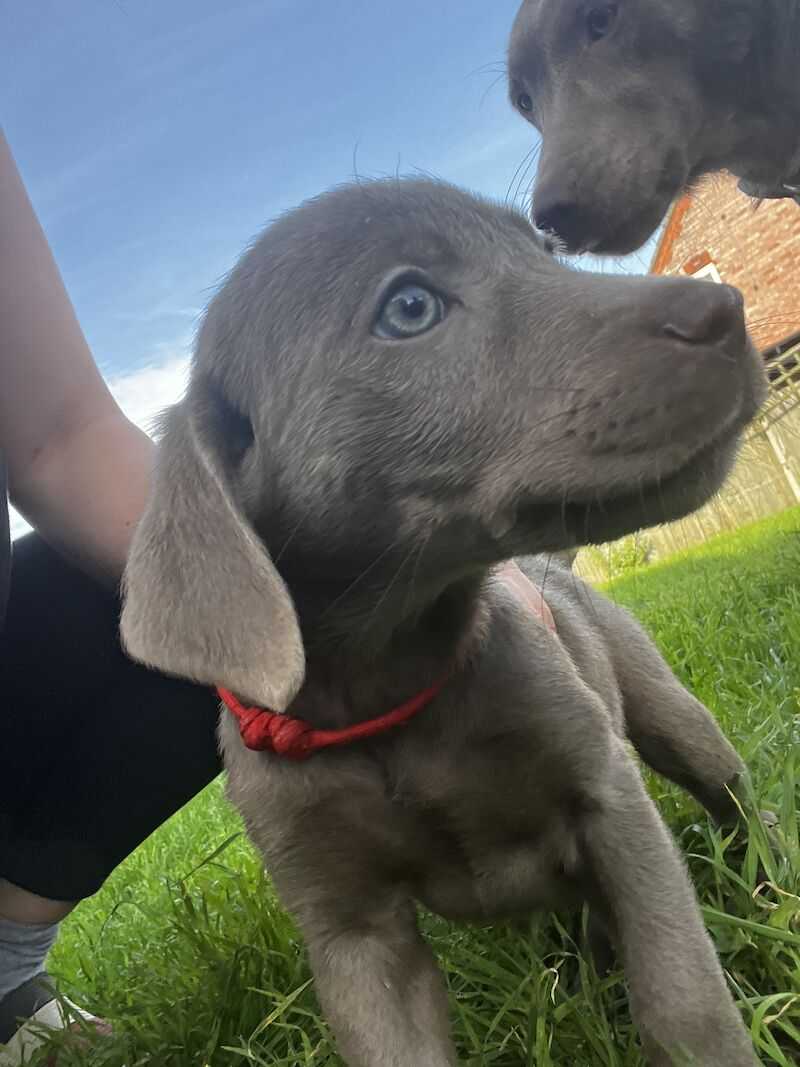 Labrador puppies for sale in Bungay, Suffolk
Litter of KC Reg silver Labrador puppies for sale
from £1,100
We have a gorgeous litter of silver KC reg Labrador puppies for sale. They have been raised in our family home with young children so are well socialised. Mother is our family pet and has a lovely gentle temperament. Dad dog is also a KC Reg silver Labrador stud dog in perfect condition.
They are fully weaned/ wormed/ microchipped and ready to go. First vaccinations can be done the beginning of next week or you can collect sooner.
Puppies can be viewed with their mother

It is always adviseable to view a puppy with their mother. This can give you a much better idea of the potential future health and temperament of your pup.

These Puppies are KC registered

A KC registered Labrador is officially recognised by the Kennel Club as being of pure breed and its heritage can be tracked and proven.

These Puppies are 3 months old and are ready to leave Now

Remember that puppies should not leave their mother until at least 8 weeks of age.

8 Males / 2 Female Labradors are available

The seller has indicated that they have 8 Males / 2 Female available. You can View all puppies available in this litter.

The seller is a private seller

These Puppies are being sold by a private seller. Remember to follow all usual safe buying procedures and read our buying checklist.
Breed

Labrador Retriever

Advert posted

8 weeks ago

Last updated

8 weeks ago

Location

Bungay, Suffolk

Current age

3 months

Ready to leave

Now

Seller type

Private seller

Can be viewed with

Mother

KC registered

Yes

Microchipped

Yes

Neutered

No

Vaccinated

No

Wormed & flead

Yes