Five-Generation Pedigree Puppies, due 12/6
Aylesbury, Buckinghamshire
Save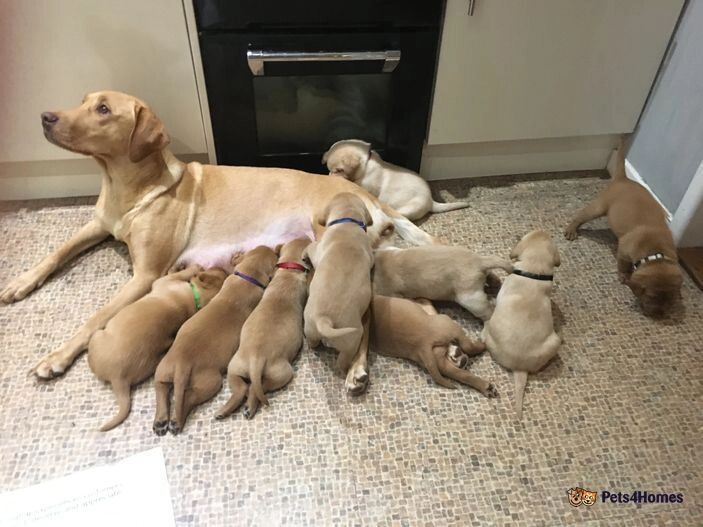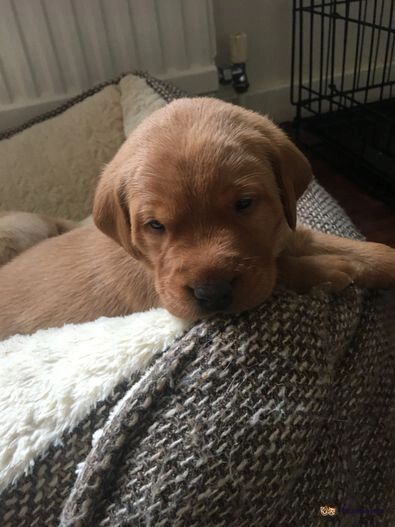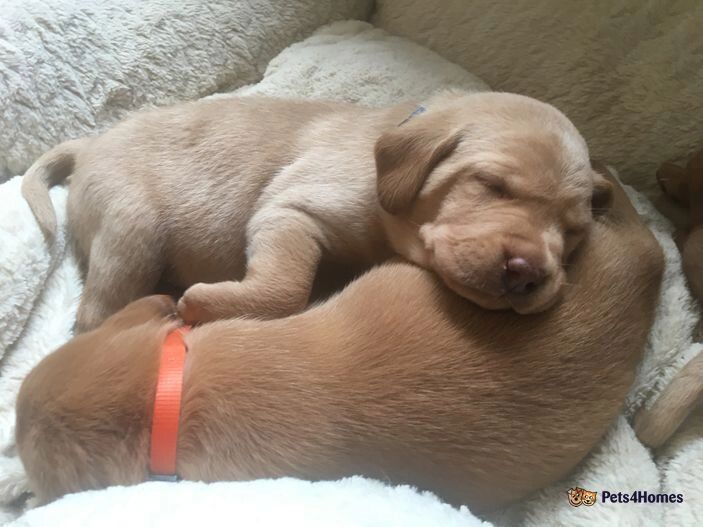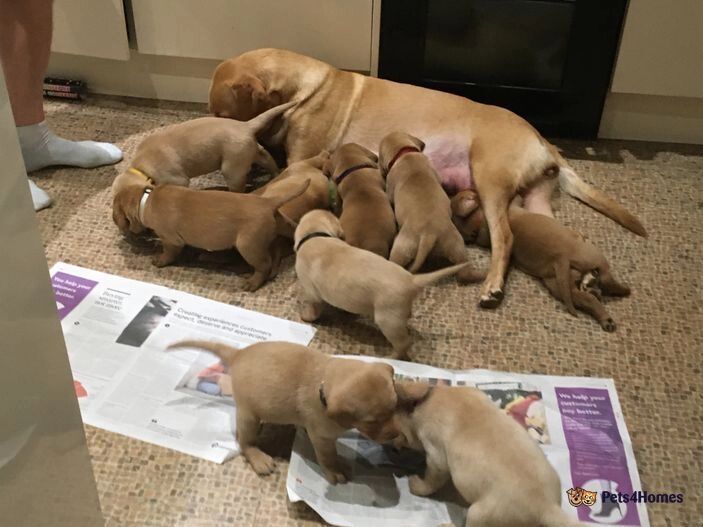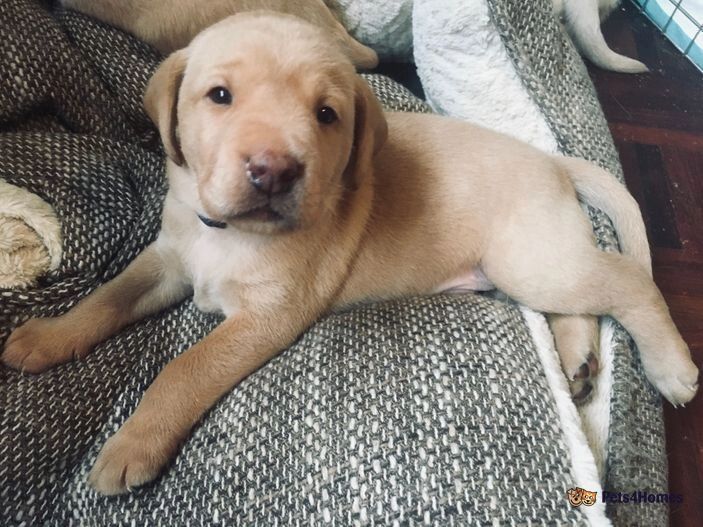 Details
Advert posted

3 weeks ago

Last updated

4 days ago

Breed

Labrador Retriever

Current age

5 weeks

Ready to leave

at 8 weeks (13th July 2022)

Seller type

Private seller

Advert views

98
Description
WAITING LIST - OPEN
================
We are delighted to learn that our pet, Mango, is expecting her second litter and we have been given a due date of c. 12 June 2022. The puppies will therefore be ready to go to their new homes early/mid August (see below).
We are not breeders and Mango is our family pet. This is only her second (and last) pregnancy. She is a KC Registered Five Generation Pedigree and her health tests can be viewed on the Kennel Club website. Mango is an affectionate, beautiful tempered girl who has been brought up with our loving family. She was an absolute delight to train and we are expecting her to be a wonderful mum to her brood.
The Sire (Wellington) is also KC Five Generation Pedigree registered, with excellent health tests and Wellington's his results can also be viewed on the Kennel Club website. Both dogs also have excellent EBV and COI ratings and pedigree.
Mango and Wellington are both 'fox red' colour and we are therefore expecting a litter of mostly fox red puppies. Her previous litter in 2020 was from the same sire and consisted of 5 very dark females and 4 males which ranged from light blonde to light red coats (photos attached).
Please note, I shall not be taking any deposits at present. I will be holding a waiting list for those people who would like to express their interest in one of our puppies and that will be the waiting list that I am opening today. A deposit will be required after the puppies are born and only when you have seen and chosen your puppy (at our house, when they are approximately 3 weeks old).
When the puppies are born, you will receive weekly updates including photos of the puppies, how they are progressing and all of the fun and learning they will be having in their journey of life. I will often send further updates on achievements, milestones and antics of their puppy life.
I am sorry but I cannot add anyone to our waiting list until we have spoken as it is important that I understand about any potential future home for the puppies. It is also necessary that you read all of the information about Mango and Wellington prior to any decision. Please, therefore, register your interest by email or text and I will contact you.
I have included a picture of Mango along with her previous litter. I hope that I have chosen photos which reflect the natural, happy and very comfortable environment in our home (none of the photos are staged) but I am happy to forward any further photos once we have spoken together with photos of Wellington and photos of the scan.
Please note; the puppies will be ready to leave us anything from 8 weeks from the date of their birth and once full health checks, microchipping, flea and worming has taken place. All puppies will leave us with their Kennel Club Certificate of Registration, copies of Mango and Wellington's respective Five-Generation Pedigree certificates, duly completed paperwork for the puppies to receive their Five-Generation Certificate, receipts and Contract.
We live in Wendover, Buckinghamshire.
£1,800