Drakeshead x Fendawood KC Registered Labradors
Save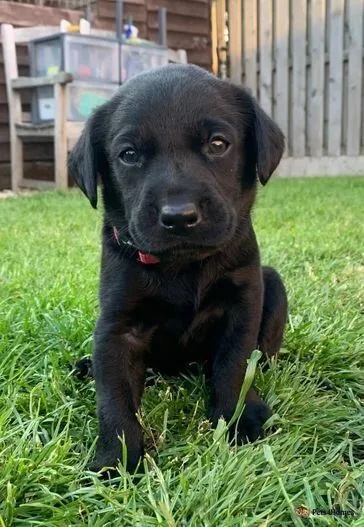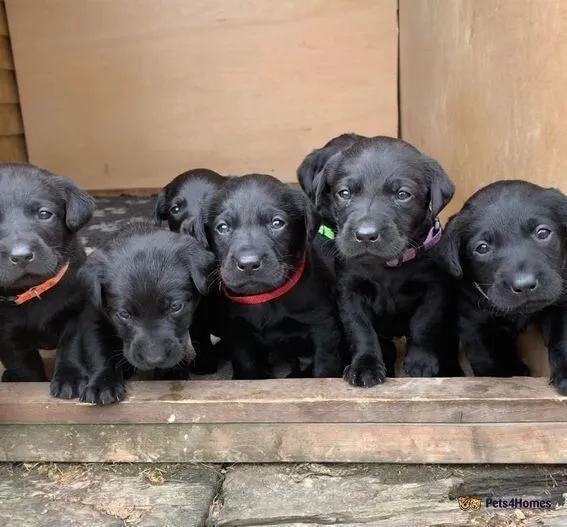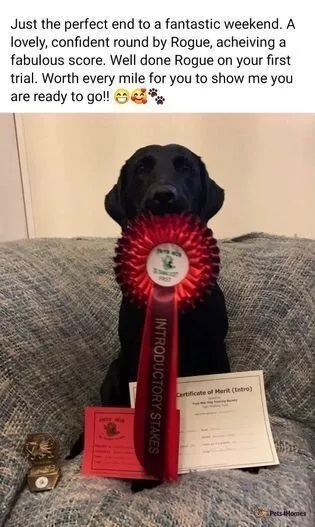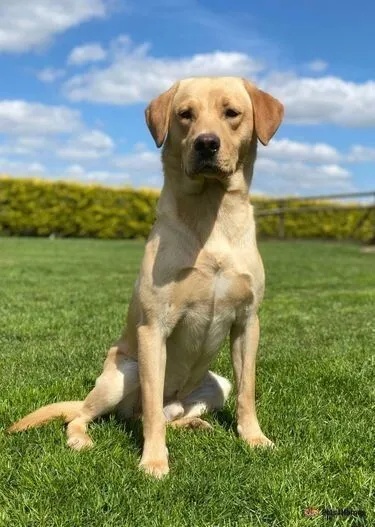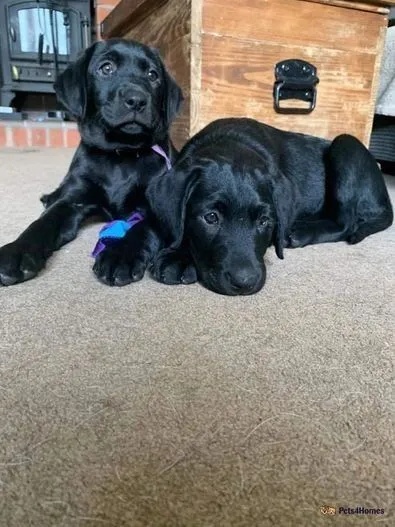 Details
Advert posted

2 weeks ago

Last updated

4 days ago

Breed

Labrador Retriever

Current age

7 weeks

Ready to leave

at 8 weeks (26th June 2022)

Seller type

Breeder

Advert views

292
Description
KC registered Labradors with huge working potential.
Exciting opportunity has arisen for a place on the waiting list for the long planned litter of my Labrador Bitch 'Jacobswood Epic Encore CD Ex' (Rogue).
About Rogue: (Dam)
Rogue is my dog of a lifetime. She is my first competitive dog who turns her paw to anything we ask of her… (which is a lot!!) In her 4 short years, she has many achievements, including being selected to represent the winning Northern Obedience Team for the inter regional obedience competition at crufts 2020. We have trained for Working Trials from a pup, unfortunately the COVID pandemic meant a year out for us and she gave me her first litter (photos of previous litter included in the advert). After coming back into work in Jan 2021, we picked up training, building fitness and stamina again and in December 2021 achieved our first Working trial title CD Excellent, achieving 2nd place. In addition to this, she trains with my 12 year old daughter doing Young Kennel club training events through agility, obedience and rally obedience. Her temperament is easy going and a genuine 'take her anywhere' sort of dog.
Health tests: Hereditary clear CNM, prcd PRA. Hips 6:6 Elbows 0:0.
Pedigree: By Drakeshead Alfie, out of a Blackthorn Ilmarinen of Drakeshead Bitch.
About Boris (Sire)
Boris is our handsome homebred Fully Health Tested yellow dog. He is very well bred his sire is IGL Championship Winner FTCH & INT FTCH Beileys Aguzannis of Fendawood, his dam is our own bitch Greenfox Vixen a very good picking up bitch, excellent game finder-she is sired by IGL Championship Winner FTCH Delfleet Neon of Fendawood. Boris is small but strong, compact type labrador- he has a wonderful temperament, good looks with dark pigment and a real enthusiasm for training a total pleasure, very focused, switched on and loyal.
Health Tests: Hips: 4/4, Elbows: 0/0, Clear BVA Eye Cert- June 2021,
PRA, CNM, EIC & SD2, HNPK : All Clear
Puppies will be properly socialised with dog savvy children, our own sociable dogs and used to usual household noises.
The litter will be wormed from week 3, 5 and 7.
Puppies will leave with vet bedding which has been in the puppy beds to ensure they take a familiar scent to their new home.
They will be microchipped, Kennel Club registered and come with puppy packs including 4 weeks insurance, tug e nuff puppy toy and vital play information to help you build your relationship with your new teammate and a discount code if you wish to make additional purchases! There is also a changeover of food included (2kg skinners field and trial).
The pups will begin exploring the outdoor world at approximately 4 weeks old. I have a what's app group for new owners which is updated with milestones (KC reg submission, worming info, weights and most importantly- videos!) this enables new families to keep in touch with litter mates and ask questions/advice. It also allows me to see them grow and thrive with their new family!
About Me:
I train and compete in competitive obedience and Working Trials with 2 dogs (border collie and Rogue) I am involved in stewarding Kennel club licensed events and am currently undertaking my Working Trials judging qualification. I am also a committee member of Yorkshire Working Trial Society. I began training competitively 5 years ago with my retired German Shepherd. I train alongside some top teams and behaviourists and take an active interest in behaviour and creating a well rounded dog. I will be keeping a pup back from this litter to train on.
Working/sport homes preferred, as these pups will have plenty of drive and will need to be given stimulation. These are not going to be pipe and slippers dogs!! Active pet home applications welcome.
£1,250