Golden and Fox Red Labrador Puppies
Save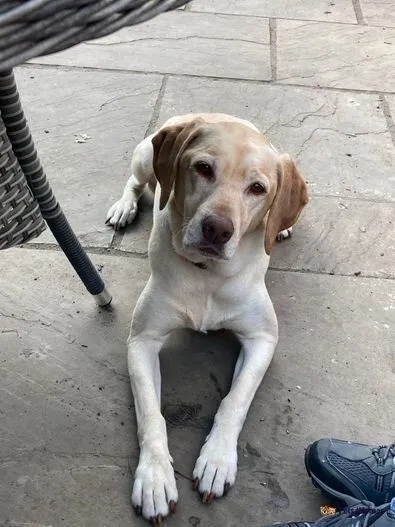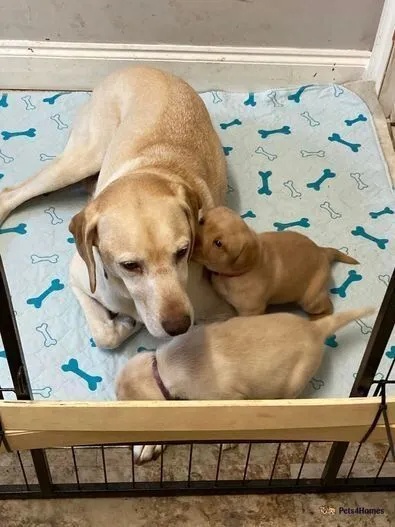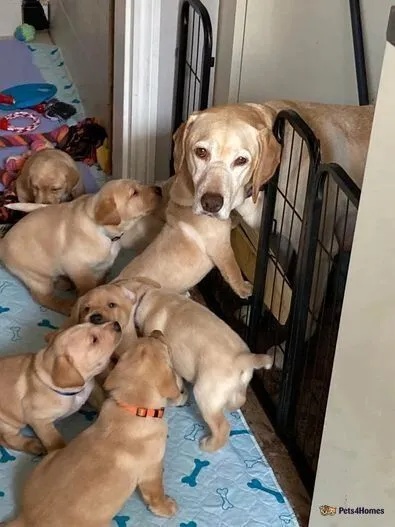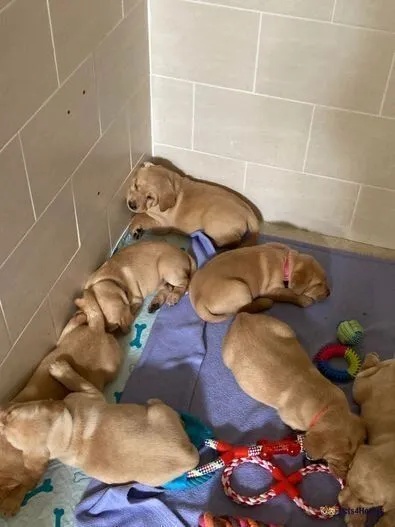 Details
Advert posted

4 weeks ago

Last updated

4 days ago

Breed

Labrador Retriever

Current age

10 weeks

Ready to leave

Now

Seller type

Private seller

Advert views

381
Description
Our lovely Bella has had her first and only litter of puppies on Good Friday. She is a much loved family pet who is excellent with my children and has coped brilliantly with the challenge of 8 puppies. Dad is an athletic, KC registered fox red Labrador with a calm nature, who lives on a farm and has 18 FTCH (field trial champion) in his pedigree. She had 5 boys and 3 girls, there are 2 girls and 3 boys looking for new forever homes.
PINK - RESERVED
BLUE - RESERVED
GREEN - RESERVED
PUPRLE - GIRL, she is a real sweetie and loves a cuddle.
RED - GIRL, again another sweetie with a little more attitude. Welcomes you with a little bark when you enter the pen.
GREY - BOY, he is the biggest of the pup, looks like a little lion as he walks along, loves cuddles.
ORANGE - BOY, he is such a darling, cuddles you back with his paws and lovely colouring all over.
YELLOW - BOY, he has the darkest sweet face and has just started coming out of his shell, again another sweetie.
The colours vary from fox red to some more golden in colour. Puppies are raised in a family home so used to household noises and children. Puppies will have their first vaccination, be health checked, microchipped, treated for worms and fleas and come with a scent towel and birth certificate. Please get in touch if you have any questions please or would like to arrange a visit.
£1,100