(All puppies have now be sold) Outstanding KC registered, working type Labrador puppies
Save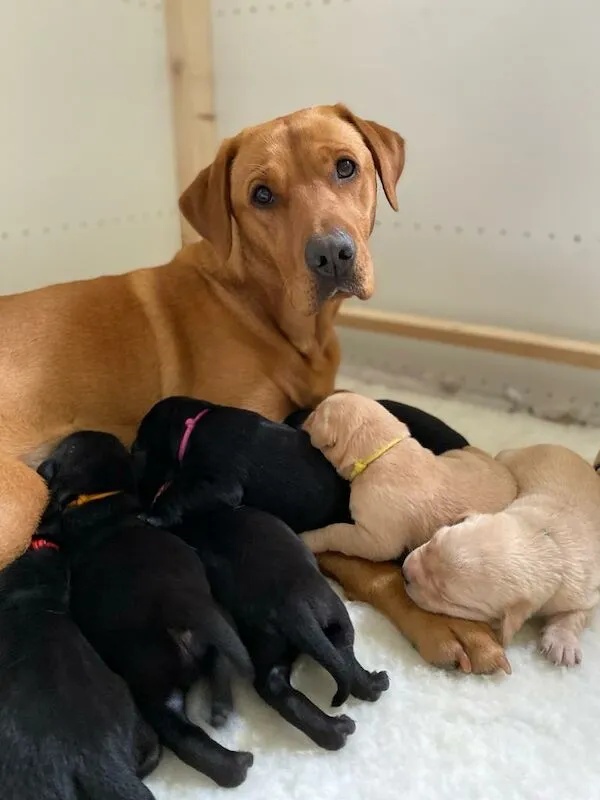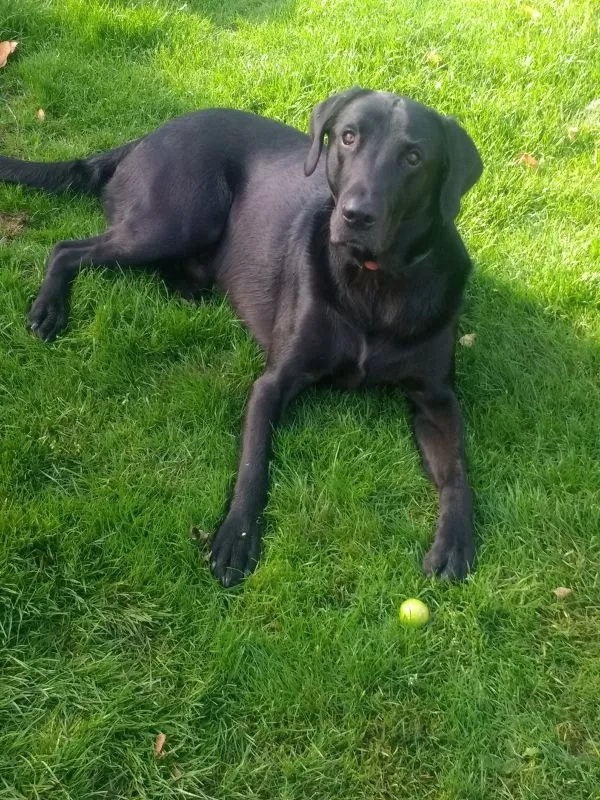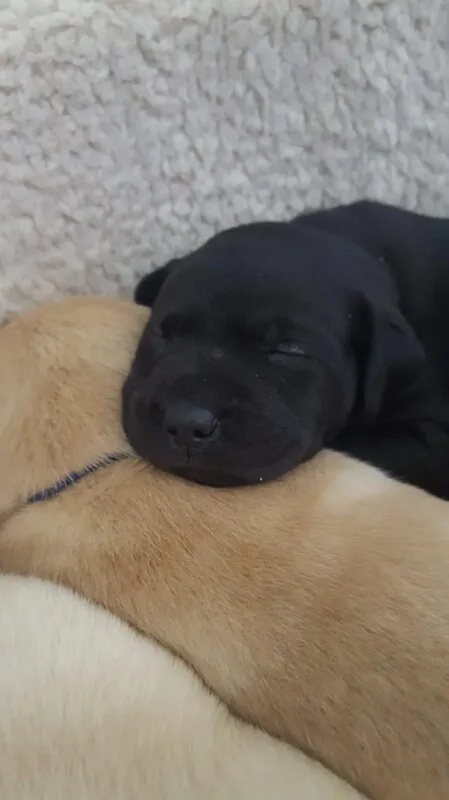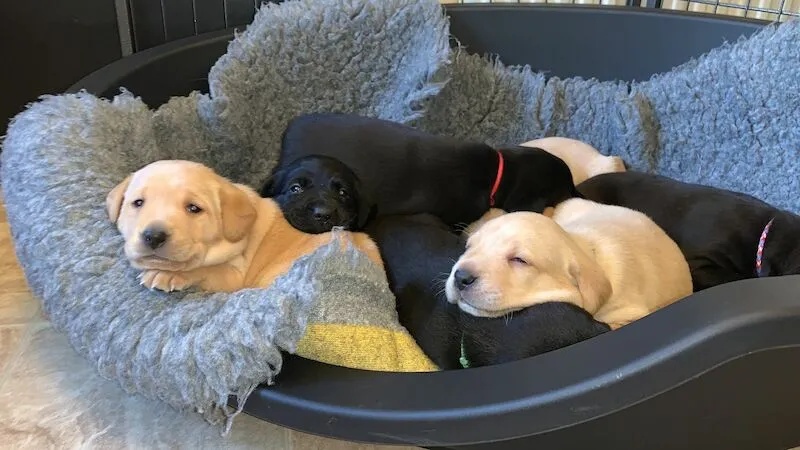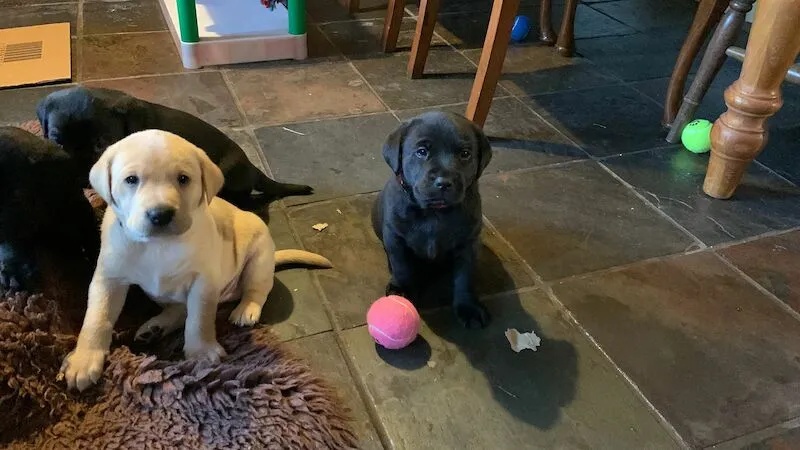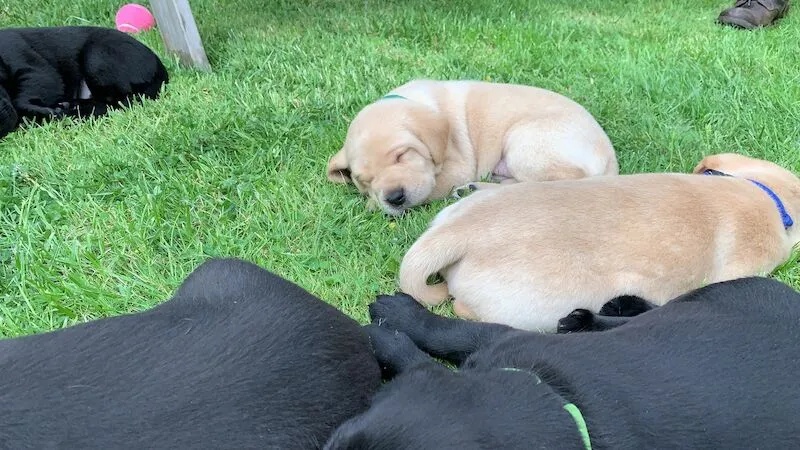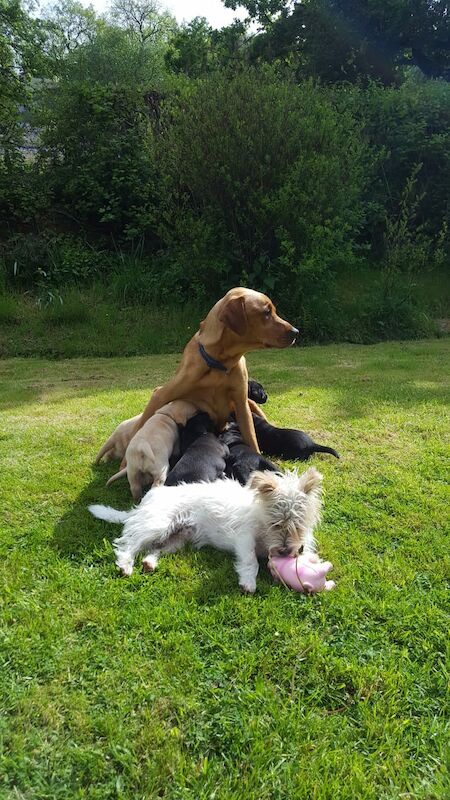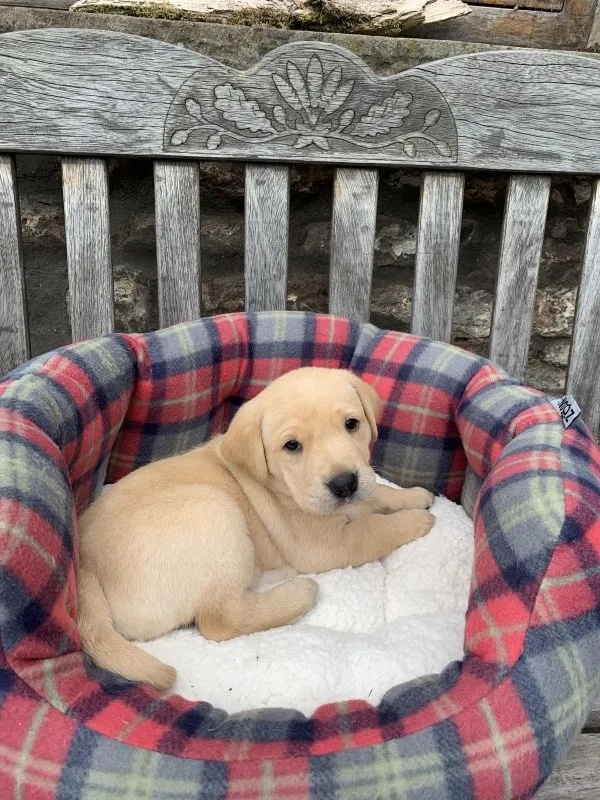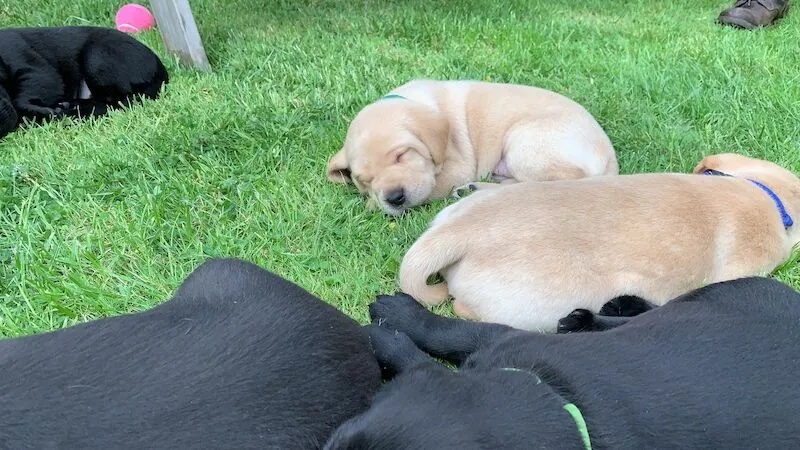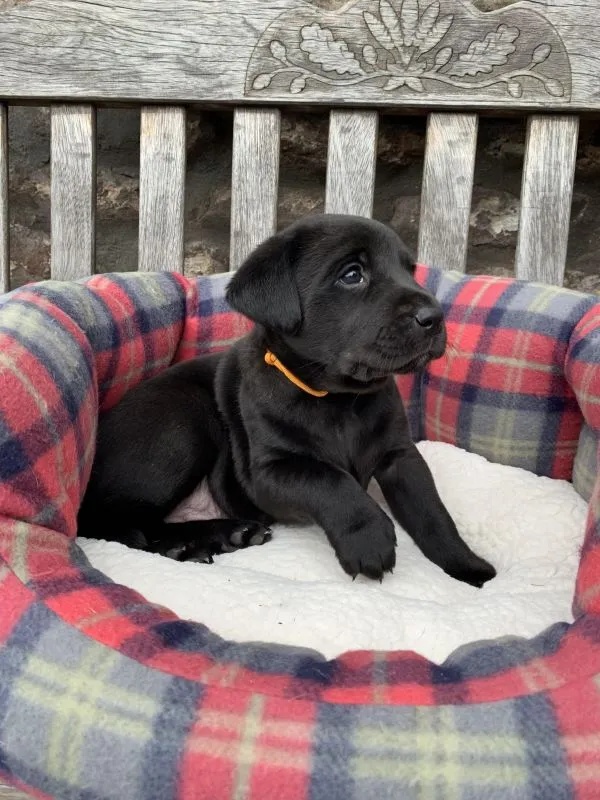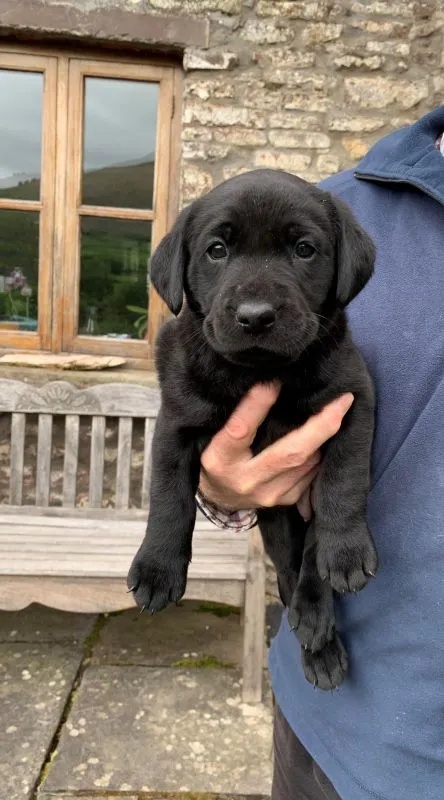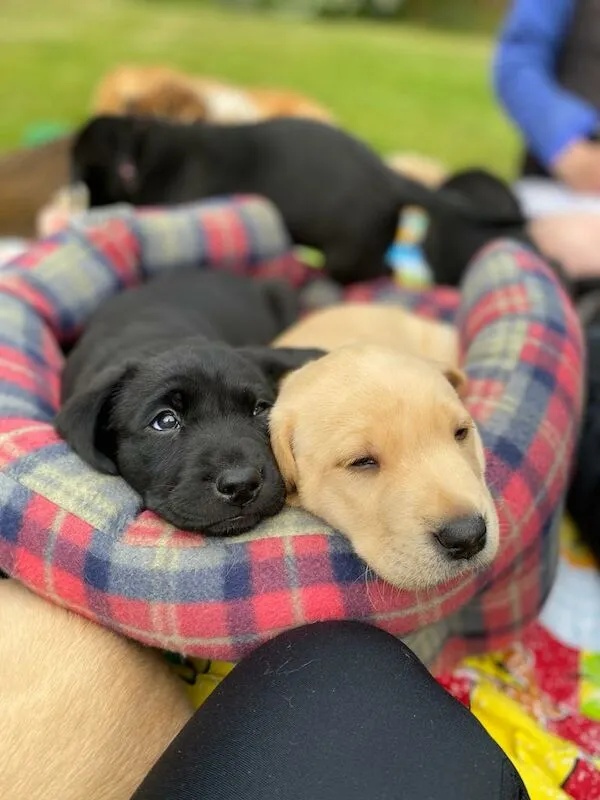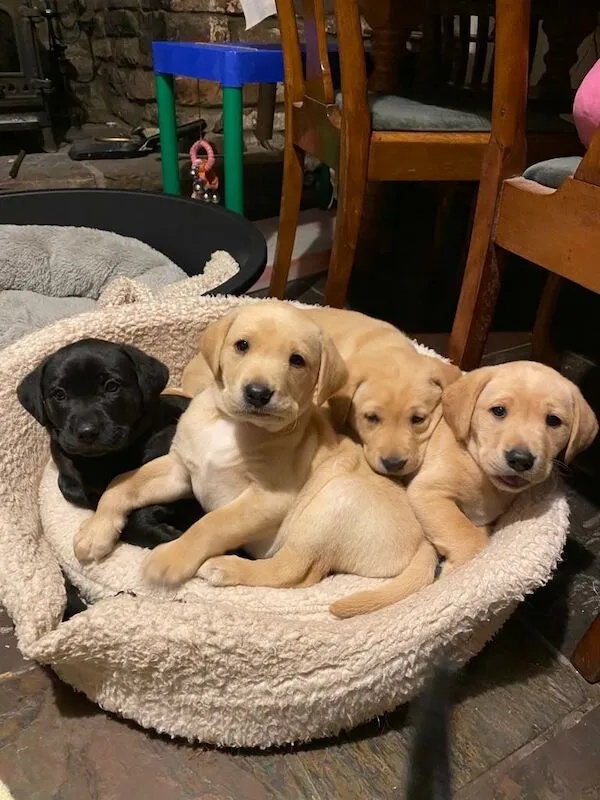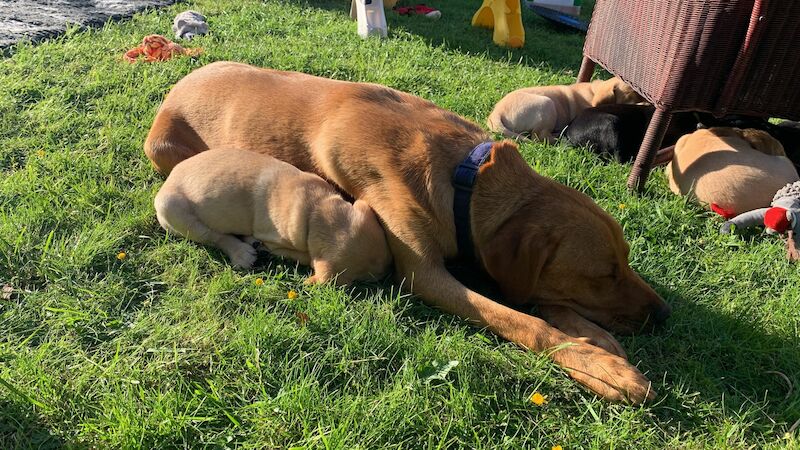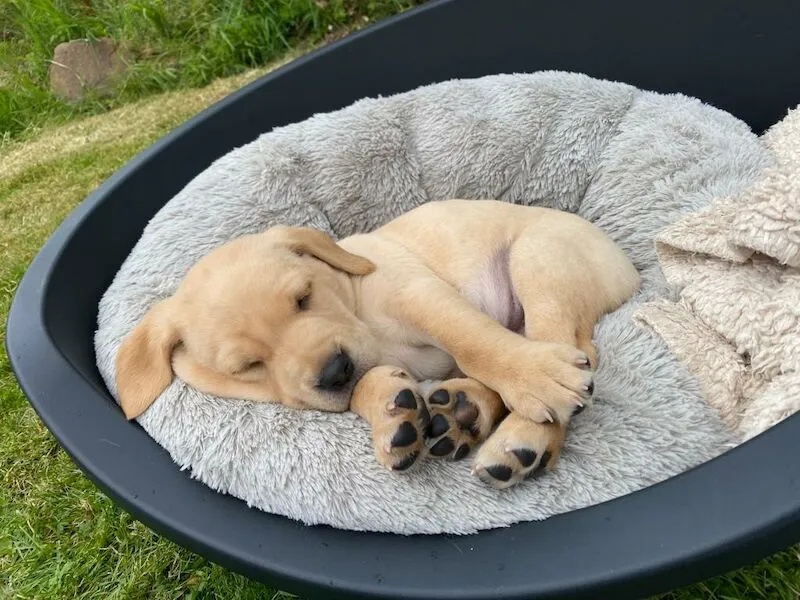 Details
Advert posted

6 weeks ago

Last updated

6 days ago

Breed

Labrador Retriever

Current age

5 weeks

Ready to leave

Now

Seller type

Private seller

Can be viewed with

Mother

KC registered

Yes

Sex

Mixed litter

Advert views

1,062
Description
There are 2 black girls and 1 yellow/Fox Red boy looking for their forever homes from this fantastic litter of Labrador puppies. Between them, mum and dad have over 50 Field-Trial champions in their impressive 5-generation pedigrees. Both dogs have been fully health tested including excellent hip scores and clear eye tests (full details available on request).
Lily is our much-loved family pet who is a joy to train as she is very biddable and eager to please. She is very affectionate with a beautiful temperament and is proving to be a wonderful mum to her eight puppies. She is very energetic and loves swimming in the river and going for long mountain walks. The sire is a working Gundog from the Drakeshead line and was chosen for his fabulous gentle temperament being very laid back and unflappable. He enjoys his work and is very athletic and happy to run all day.
The puppies are being brought up in our busy family home, mixing with our other dogs and cats and are enjoying an enriching socialisation period to help them become confident and relaxed in preparation for their new forever homes.
The puppies will be Kennel Club registered, microchipped, have had their first vaccination and been vet checked, and will go to their new home with a comprehensive puppy pack, including a puppy contract of sale, 5-weeks free insurance, some food that they will have been weaned on to, a keepsake toy or blanket with familiar smells to help with their settling in period plus a copy of the book 'Easy, Peasy, Puppy Squeezy' by Steve Mann, the founder of the Institute of Modern Dog Trainers, to help with training and having fun with your puppy.
The puppies will make marvellous active family pets, therapy dogs or working companions. They love human companionship so if you think you can offer one of our puppies a loving and enriching home, we would love to hear from you. The puppies will be ready to leave for their new adventure from Sunday 12 June. We love talking about our pets so if you would like any more information please feel free to ask.

There are 3 puppies now available:
2 black girls
1 Fox Red / yellow boy
£1,250