Stunning KC registered Labrador Retriever litter of 8
Save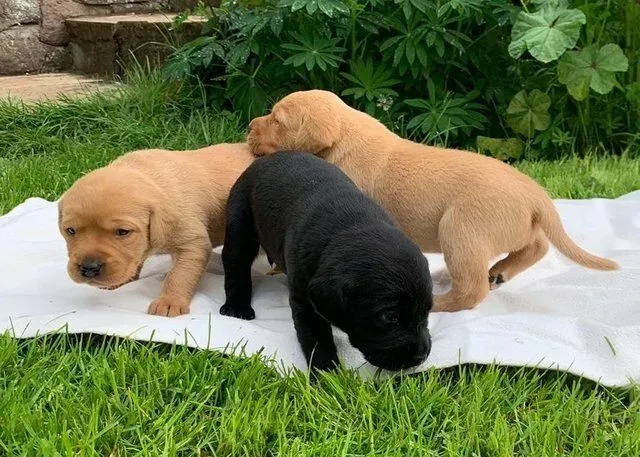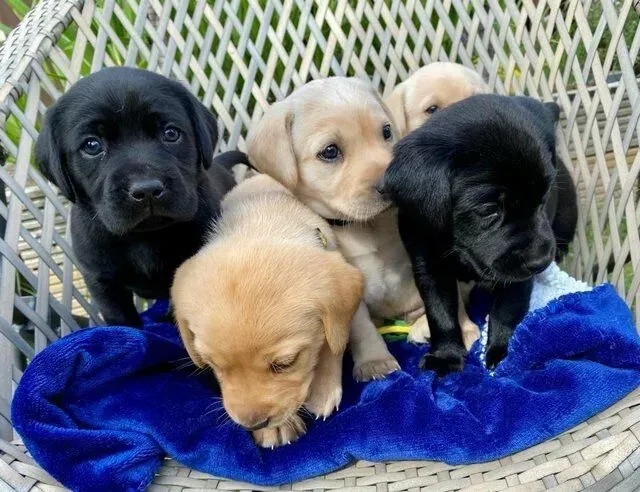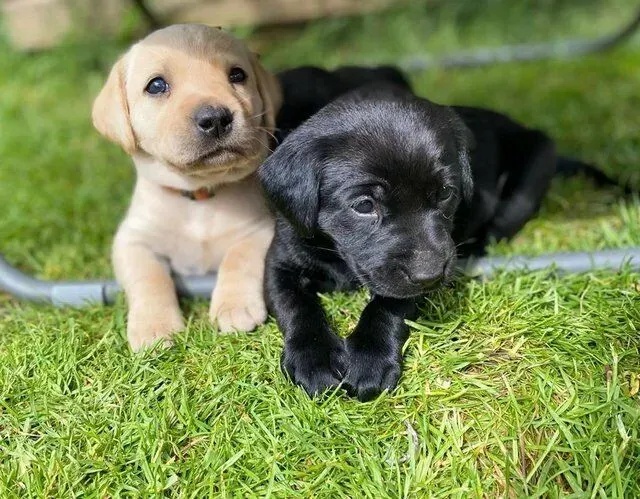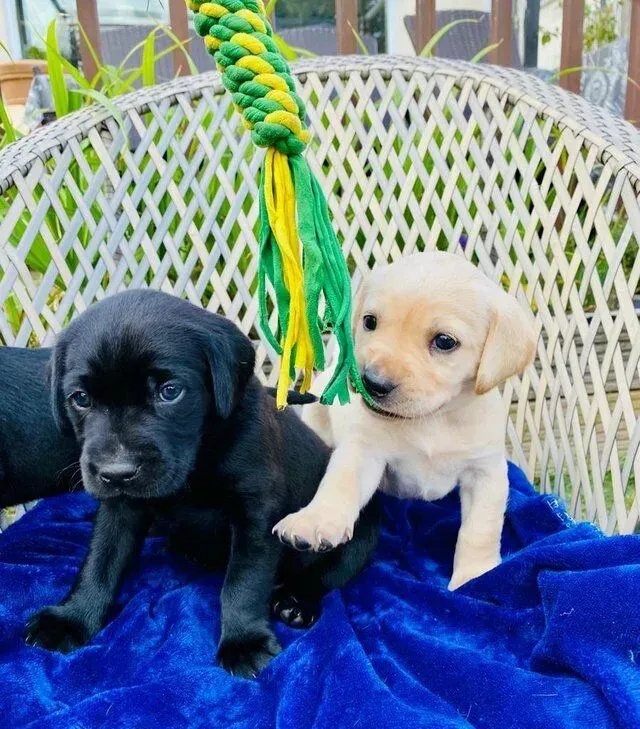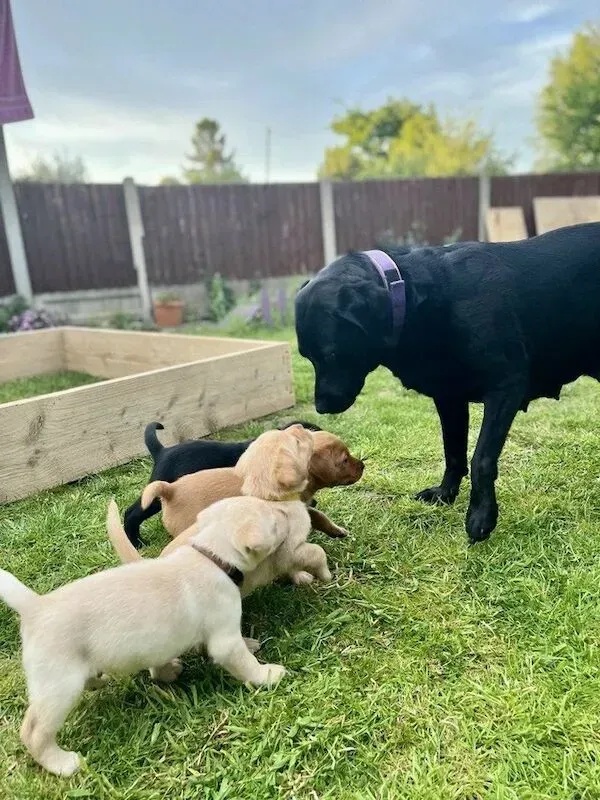 Details
Advert posted

1 week ago

Last updated

1 week ago

Breed

Labrador Retriever

Current age

9 weeks

Ready to leave

Now

Seller type

Private seller

Can be viewed with

Mother

KC registered

Yes

Sex

Mixed litter

Advert views

135
Description
Absolutely beautiful litter of 8 puppies born on 23/04/2022.
5 Boys: 2 Black, 3 Yellow(each got very different shade of yellow)
3 Girls:1 Black,1 Red Fox, 1 Yellow
Mum, our Luna (Lady Ailsacraig) is almost 5 years old KC registered black lab. She comes from working line and her 5 generation certificate shows 19 champions. She has the sweetest character, very gentle, loving, sensitive and well trained. She loves adults, children, swimming and her ball. Dad Alfie (Lord Talyman At Eastmeadow) is 8.5 years old KC registered yellow lab. We carefully selected him for stud for his loving character, impressive low hip and elbow score, clear eye test
and very good 5 generation certificate. He comes from working line too. This is Luna's and Alfie's second litter. The first was also 8 beautiful puppies 2 years ago and I'm still in touch with all their owners. I can provide plenty of their pictures from born until present.
All paperwork is available to see for both mum and dad.
The puppies will get the best care, in healthy, smoke free and clean environment, handled every day both by adults and children. They will be used to all of household noise (tumble dryer, washing machine, printer, vacuum, hairdryer, tv, music..)Before they leave our temporary home to the right person, they will be KC registered, provided with few weeks free insurance from Kennel Club, wormed & flead, microchipped, vaccinated by first shot, fully weaned and they will get some of the food they are used to together with piece of mum's scented blanket an their favorite toy to get them settled in their new home.They can leave at their 8 weeks providing they are fully weaned, therefore please count with an extra time should we think they would benefit from staying a bit more. To secure your puppy, I would ask for £300 non-refundable deposit. Multiple visits welcome.
£1,348